Satoshi Fujise a.k.a STB
S.T.B Release Party –
Special Guest
SEX BROTHERS=
DJ stylish.aka.鎮座dopeness&DJ空中水泳
■ 2018. 5. 11 (Fri)
@FACTORY UNVELASHU
福岡市中央区港3-4-25

■ OPEN/START : 19:00
■ TICKET : adv ¥2,500+1drink
                 door : ¥3000+1drink
pia: P-CODE 111- 436
LivePocket: https://t.livepocket.jp/e/661×3
Mail Order : info@herbay.co.jp
■ LIVE
Satoshi Fujise a.k.a STB
Special Guest
SEX BROTHERS=
DJ stylish.aka.鎮座dopeness&DJ空中水泳
norman beatz
■ DJ
Tatsuishi ( kalavinka music )
Tokijiku ( coma of jazz )
Masuo ( Desiderata )
hassi
……………………………………………………………………………………………………………………………………
■ DECO  : T.B.A
■ SOUND DESIGN: TUFF
■ LIGHT:  RYUTARO YOSHINO ART&DESIGN
■ SHOP
chillin∞chillin(スウィーツ)
Happy Herbs

Timbers(石窯ピザ)
mani(ナチュラルメディスン)
Sclap(洋服)
Weekend Wear(洋服)
……………………………………………………………………………………………………………………………………
■ PLACE :
FACTORY UNVELASHU
福岡市中央区港3-4-25
FACTORY UNVELASHU
https://www.facebook.com/pages/Factory-Unvelashu/366067406764872
……………………………………………………………………………………………………………………………………
Satoshi Fujise STB
福岡市出身。ギタリスト、トラックメーカー、プロデューサー
通称STB a.k.a Satobon。
'98年にバンドOzone Babyに加入。
活動後に2005年自身のインストゥメンタルバンドSPOOKY(electrum)を結成。同時にソロ活動を開始。ギターとビートマシンで繰り広げられるライブはAmbient HipHop Jazz Brakebeats House Techno Dub WorldMusicなどをベースにビートトラックの上に螺旋の様にループするギターが一つになり重なるフレーズは一人オーケストラバンドの様でもある。
2009年HIFANAのコンピレーションREMIXアルバム"南風ケーブル弐"に参加。
2017年、昨年に自身のレーベル"Apas Records"を設立。
旅やライブで訪れたアジアの各地の現地の音をサンプリングし駆使したオリエンタルエレクトロニクスミュージックアルバム自身初となるソロファーストフルアルバムS.T.Bを2018年2月にリリース!!!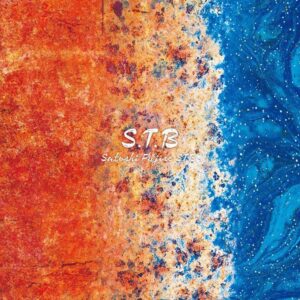 HP
https://www.satoshifujisestb.com/
Satoshi Fujise STB a.k.a Satobon guitarist, truck maker, producer. Original member of the instrumental band SPOOKY (electrum). Mainly club music as the main body Ambient HipHop Jazz Brakebeats House Techno Dub WorldMusic A guitar looping like a helix based on various music is one and overlapping phrases are also like one person orchestra and various stages and domestic They are also active outside. Participated in the 2009 HIFANA compilation REMIX album "South Wind Cable 2". In 2017 he launched his own record label "APAS RECORDS". Oriental electronics first album "S.T.B" who went to the field in various parts of Asia and brought back and used huge field recording and sampling released from APAS RECORDS in January this year!
……………………………………………………………………………………………………………………………………
SEX BROTHERS
=DJ stylish.aka.鎮座dopenessとDJ空中水泳のフリースタイルB2Bユニット。
DJ stylish a.k.a.鎮座dopeness
iPad&カオスパッドをタクミに使いコナシ。
貴方さまに素敵なミュージックたいむをテイキョウ日々ベンキョウでありまする。
空中⽔泳
1993年自宅部屋で幽霊と遭遇
1996年DJ活動を始める
2000年夏巨大なUFOと遭遇
2001年xxやxxで絵を描きだす
2005年心霊スポットのサンプル実験開始
2011年UFOに照らされる
2014年両性具有者と行為
……………………………………………………………………………………………………………………………………